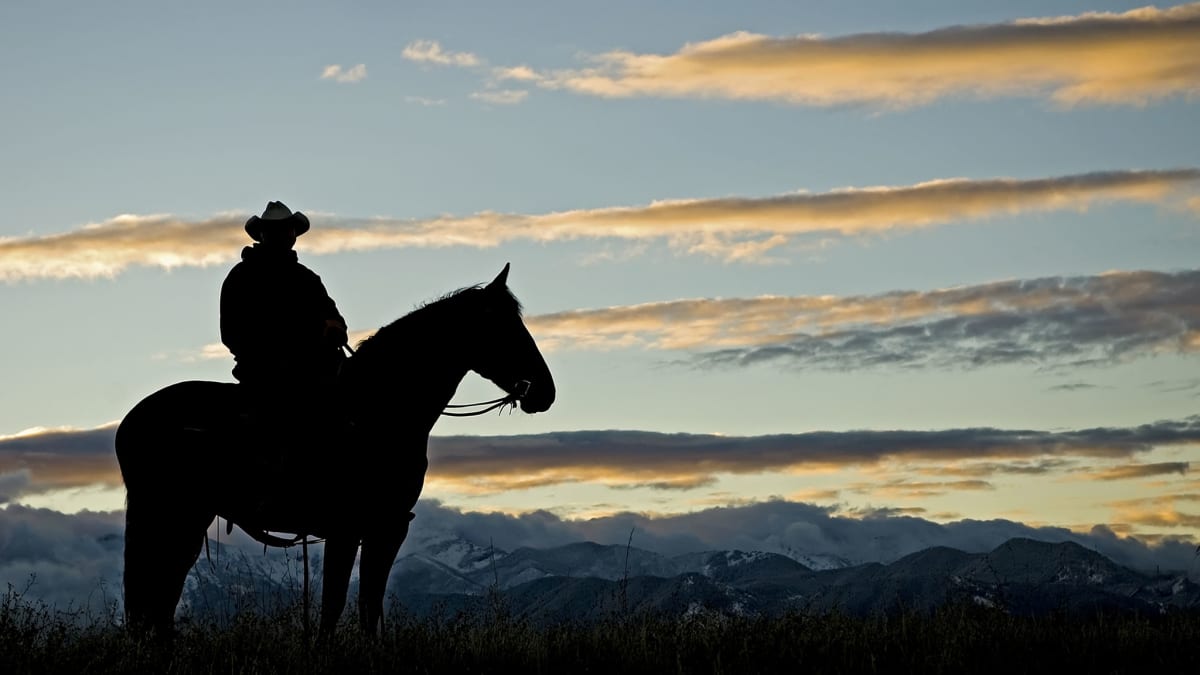 Regulator's Cowboy Defensive Shooting (DS) Match
Match Director : Preacher
**In this time of ammunition scarcity, all participants may use .22LR and .410 calibers in lieu of the normal calibers. Contact Preacher with any questions.**
The Tri-State Regulator's Cowboy Defensive Shooting (DS) Match is an amateur shooting event in which cowboys and cowgirls compete with firearms distinctive of those used in the Old West and the B Western Movies.
Firearms must be a type designed before 1899. Pistols must be single action only. Rifles may be either lever or slide action in a pistol caliber and shotguns may be double, slide action or lever action (12 or 20 gauge only).
Shooters will compete in several gun stages (courses of fire), and maybe we'll throw in a pig sticker just for fun! We engage steel and/or cardboard targets at various ranges (1-35 yards). You can expect strong hand only, weak hand only or even dual wielding of your shooting irons depending on the stage design.
Scoring is based on accuracy and speed similar to International Defensive Pistol Association (IDPA) scoring. The overall goal of the match is to have a good time and doing it in a safe manner while maintaining the "Spirit of the Old West".
You'll need two pistols with holster/belt, one rifle and one shotgun.
Interested? But you are not sure you'll like it? (Oh, but you will, if you will just try it!) Come on out anyway, see how it is! You just have to bring a good, fun attitude!
Note: We do have a Buckaroo Class for youngin's 10 to 13 years of age that utilize .22 caliber standard velocity and .410 shotguns of the same type as the "Big Kids".
*Our handbook loosely follows the Single Action Shooting Society (SASS) Handbook with a few modifications.
**The wearing of authentic period or B western screen dress is not mandatory. However, it is highly encouraged. This promotes esprit de corps and adds a little more fun to the match. Each participant may adopt a TSGC shooting alias appropriate to a character or profession of the late 19th century or a Hollywood western star, and develop a costume accordingly. If you have a SASS alias, you may use it at TSGC and it takes precedence over locally generated aliases. All alias's will be in good taste and will not contain inappropriate language. All aliases are subject to the Match Director's approval.
We have also begun a "Wild Bunch" style category. Which uses a 1911 (without all the Gee-Whiz modifications), plain Model 12/1897/870 pump shotgun and a lever rifle in pistol caliber. Ask about it!
The Tri-State Regulator's home range is the Tri-State Gun Club (TSGC) located in Level Plains, Alabama.
Lookin' forward to meeting y'all!!
Preacher, Match Director
The match starts at 9 am every 5th Saturday that rolls around, and it is open to the public, as are all of our matches. If you want to help set up, 7 am is the time we get started on the day of the match.
We encourage everyone who is interested in competing [what there is of it :)] or those that just want to see what fun it is to play grown-up dress-up to come out with us for our next match.
This years schedule:
30 October – Regular Match
29 January – Partners Match(?)
30 April – Regular Match
30 July – Working Cowboy Match
29 Oct 22 – Regular Match
If you want some more Cowboy shooting, see our friends at the Panhandle Cattle Company in Chipley, FL who hold a SASS match monthly (4th Saturday).
Some pics from past matches :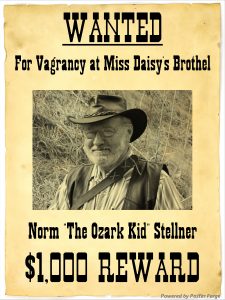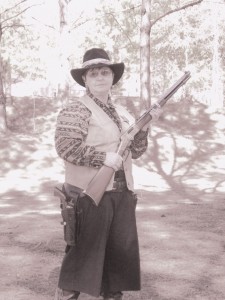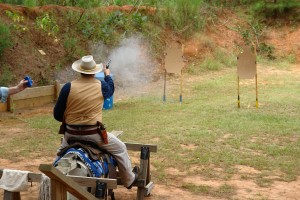 Match Results :
Cowboy DS Match Results – 29 May 21
Cowboy DS Match Results – 30 Jan 21
Cowboy DS Partners Match Results – 31 Oct 20
Cowboy DS Match Results – 29 Aug 20
Cowboy DS Match Results – 30 May 20